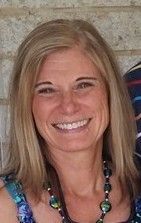 After 26 years of working in the corporate world, Shirl decided that she was ready for a change. She needed something that would give her a chance to touch people's lives in a more personal way. She realized that making someone feel good gave her great satisfaction. Therefore, after much soul-searching, she embarked on a career in massage therapy.
As her private massage practice began to grow she started to explore additional ways that her clients could keep their bodies healthy. Shirl thoroughly researches and personally uses all the products she offers to her clients so she can be a true testimony to their quality and effectiveness.
Shirl's bachelor degree in education enables her to effectively educate you on the various aspects of each product so you can make an informed decision about your purchase. As new products are discovered and pass a stringent investigation they will be added to the Healthy Products.